All our showers are installed with heavy duty water barrier and steel lath and concrete construction. This insures strong, flat and level walls.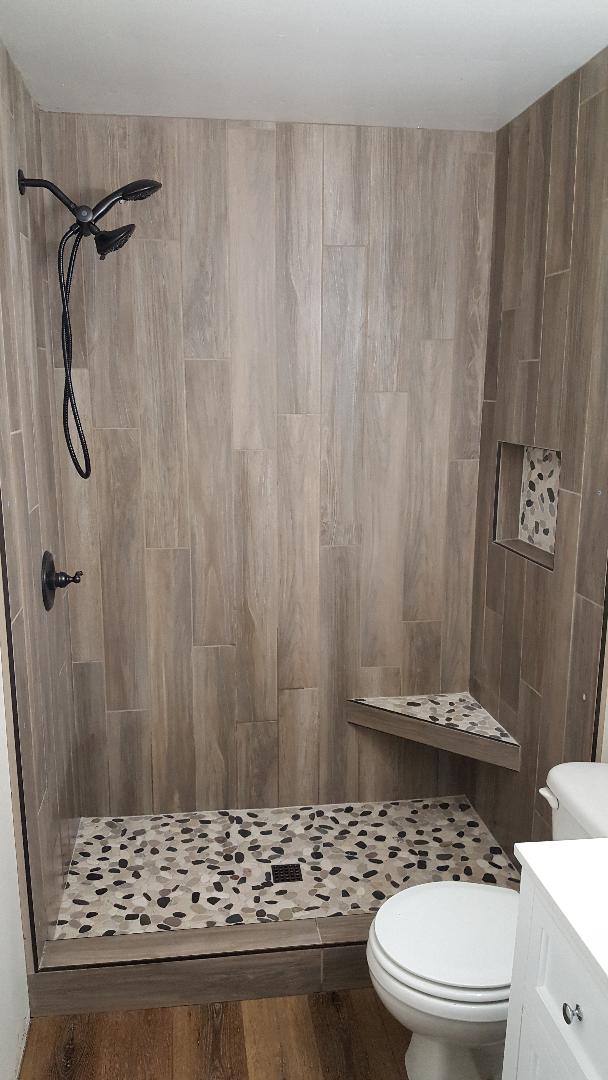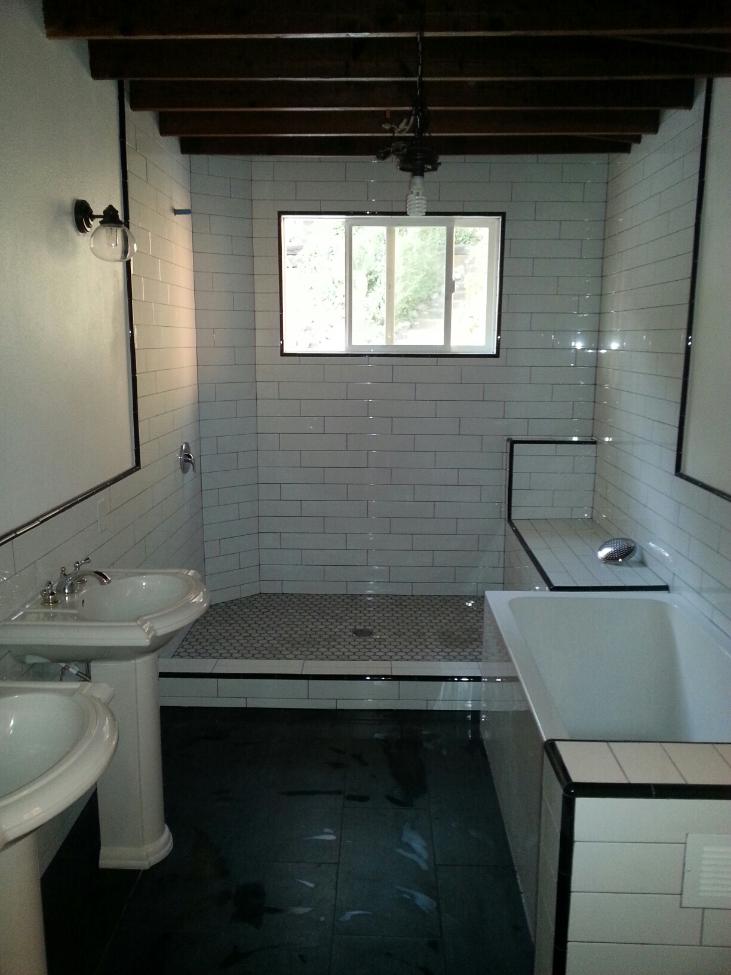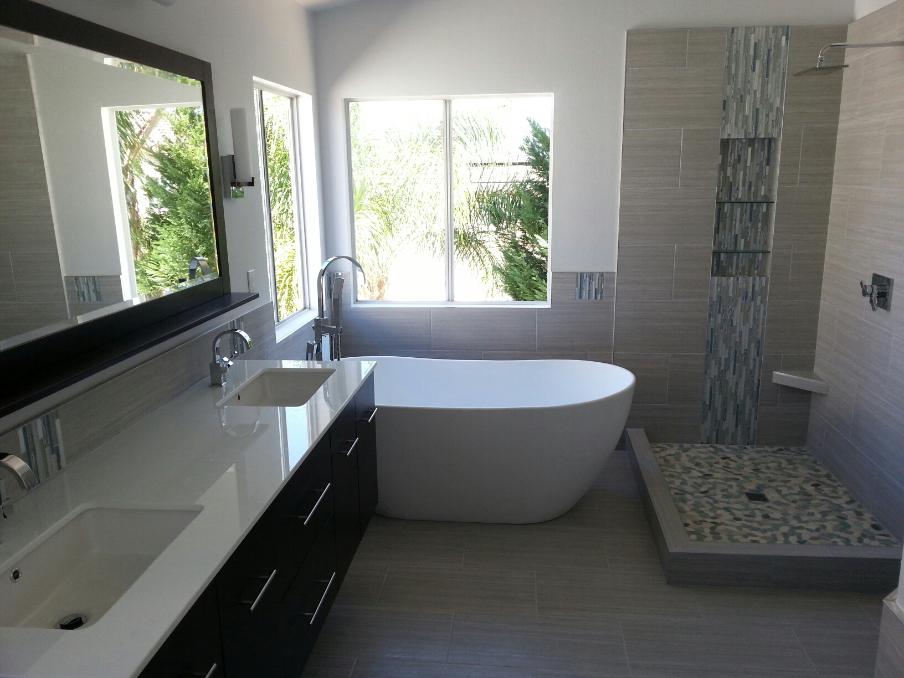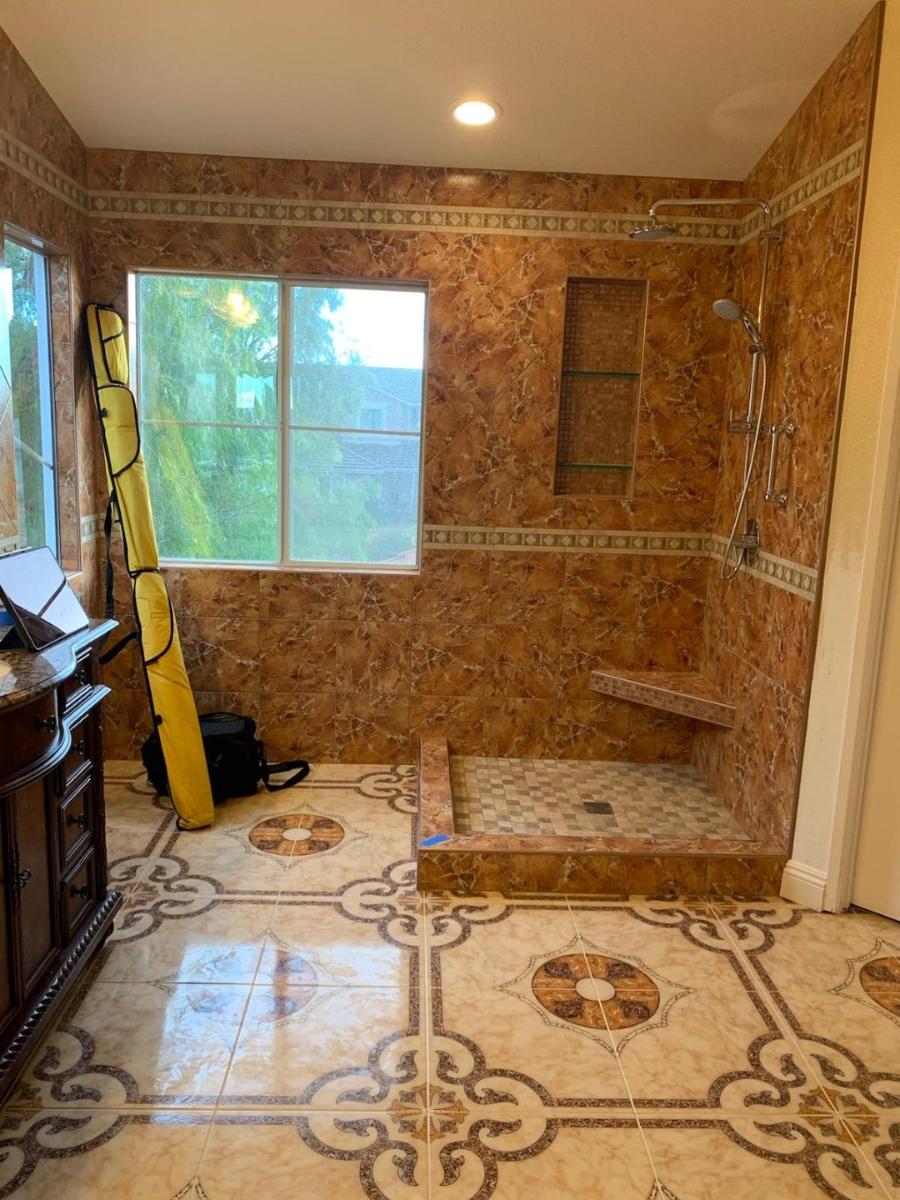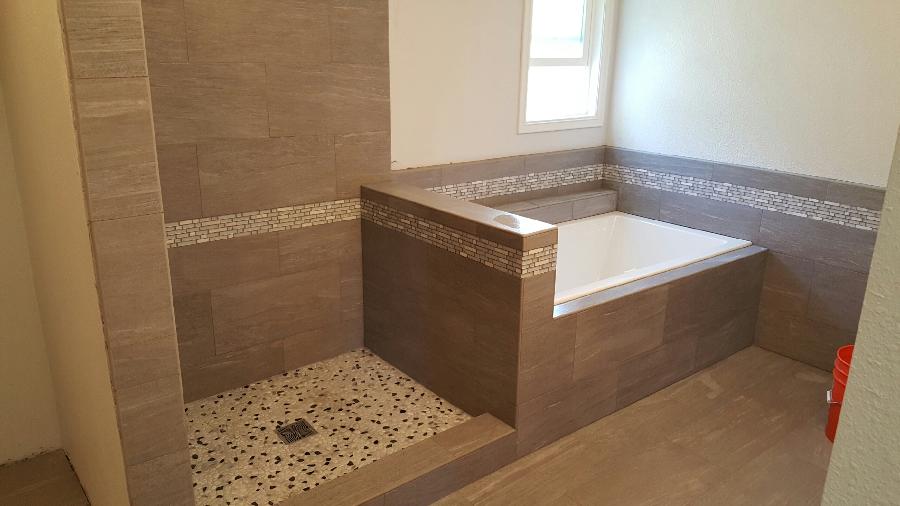 The bathrooms above and below were completely remodeled top to bottom by

A.T.I..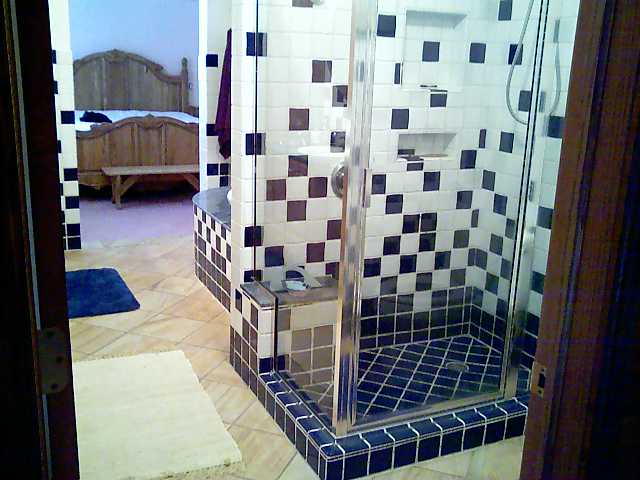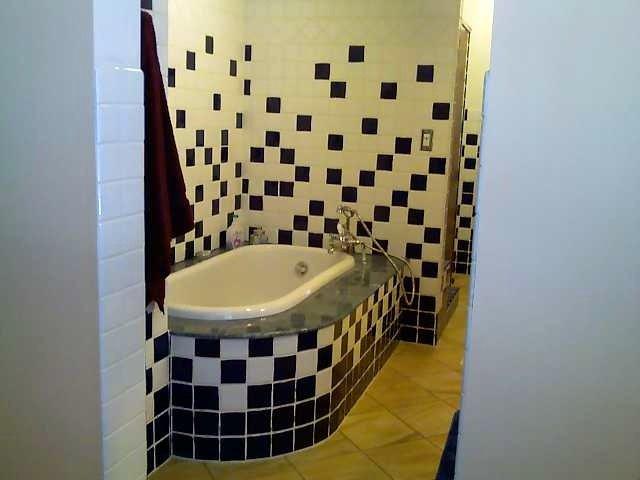 This bathroom and bedroom were all designed and remodeled complete by Affordable Tile Installation, expanding the bedroom by 6 ft. and combining 2 small utility rooms into one large bathroom. We installed everything from granite deck and counter, to windows and cabinets, as well as re-routing most of the plumbing.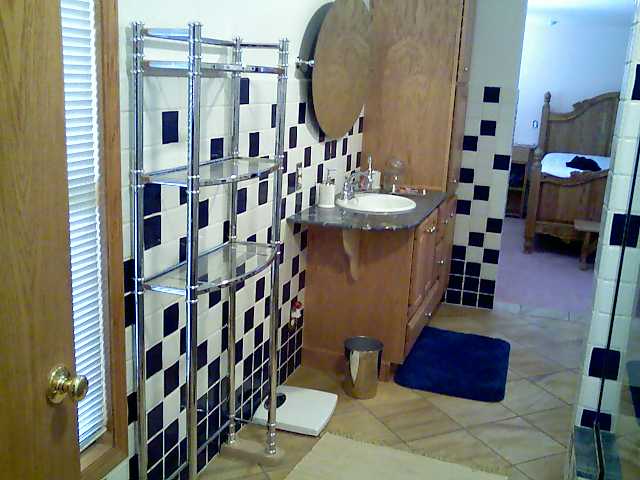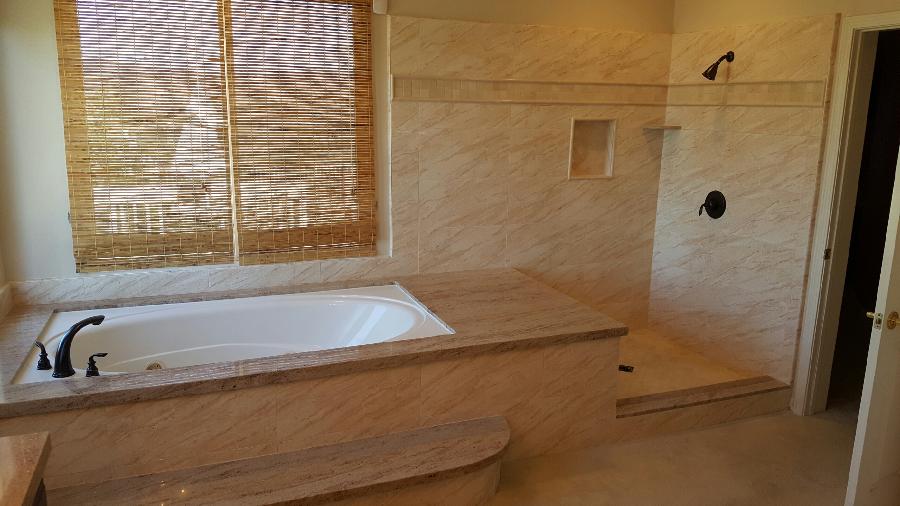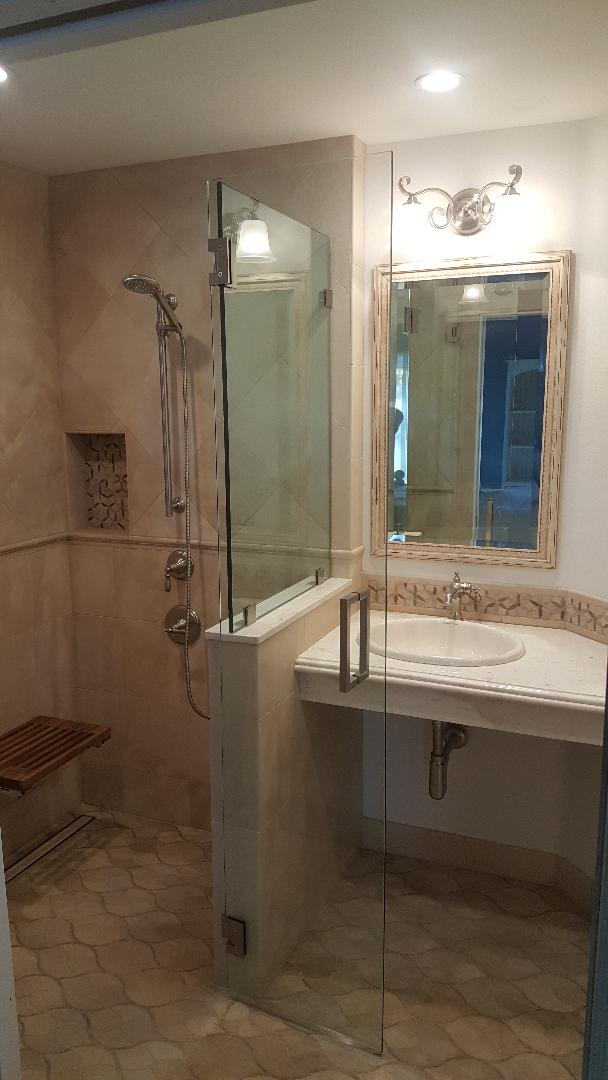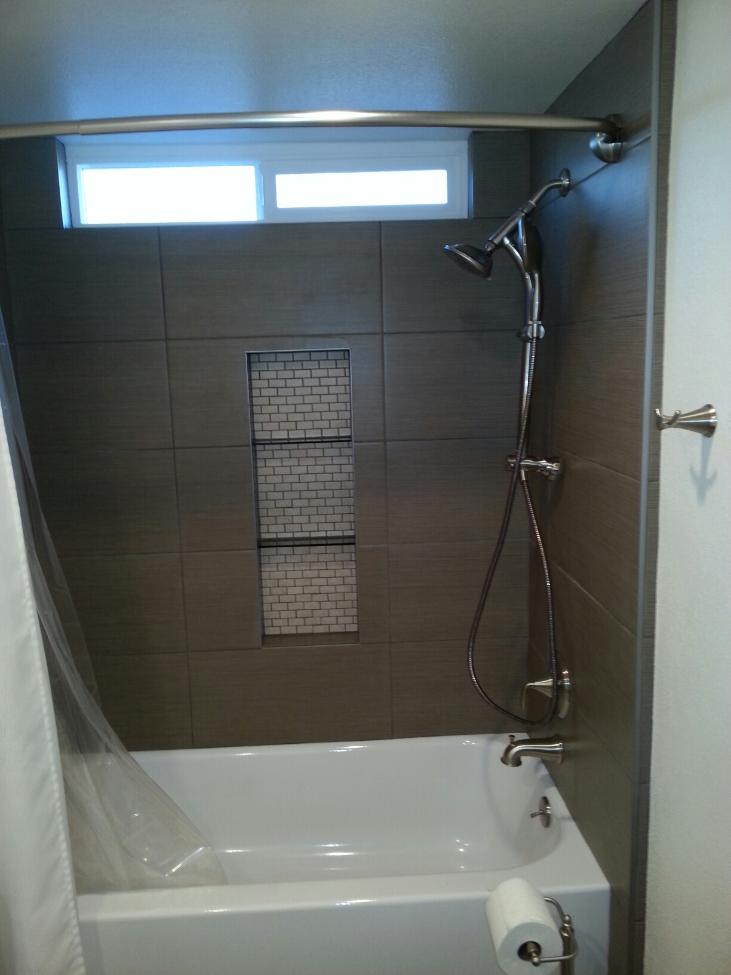 We removed the medicine cabinet and installed tile and shelves to match the shower niche.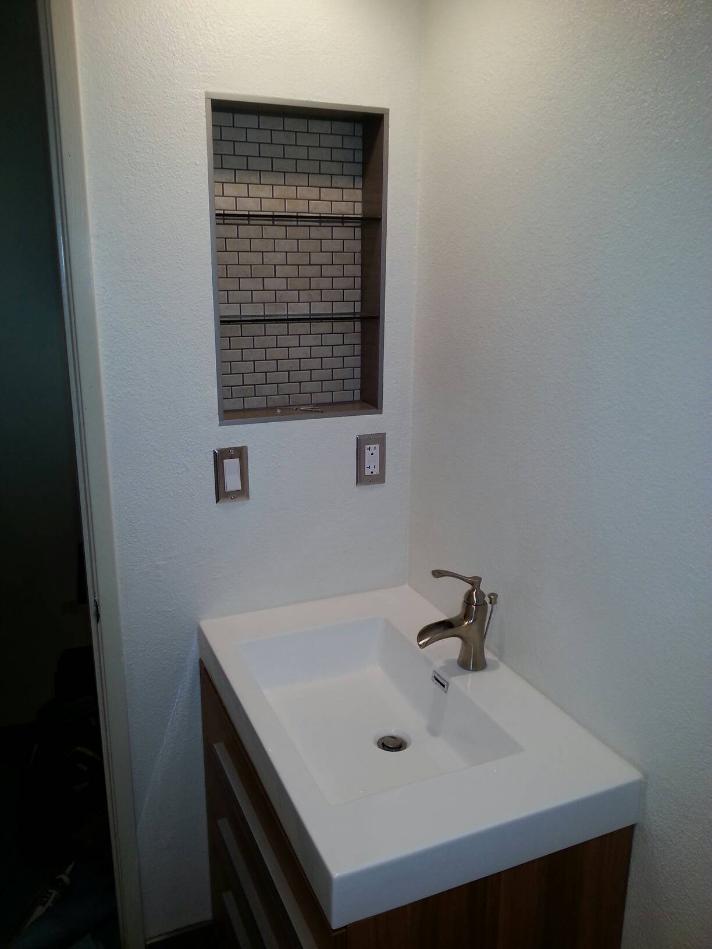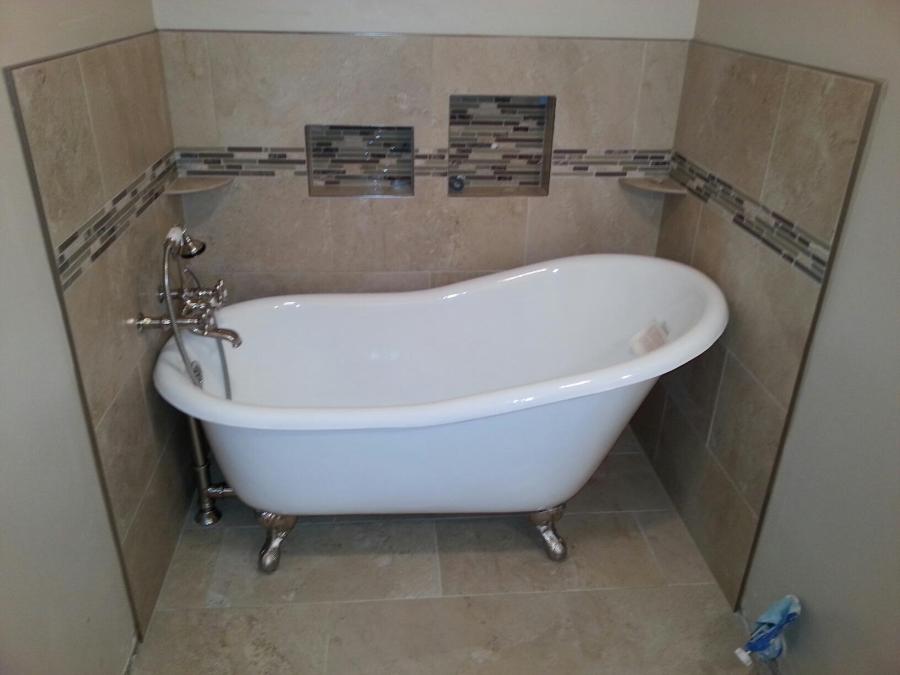 This was a standard tub surround. We removed the tub and tile and installed this

claw foot tub and wall mounted tub valve.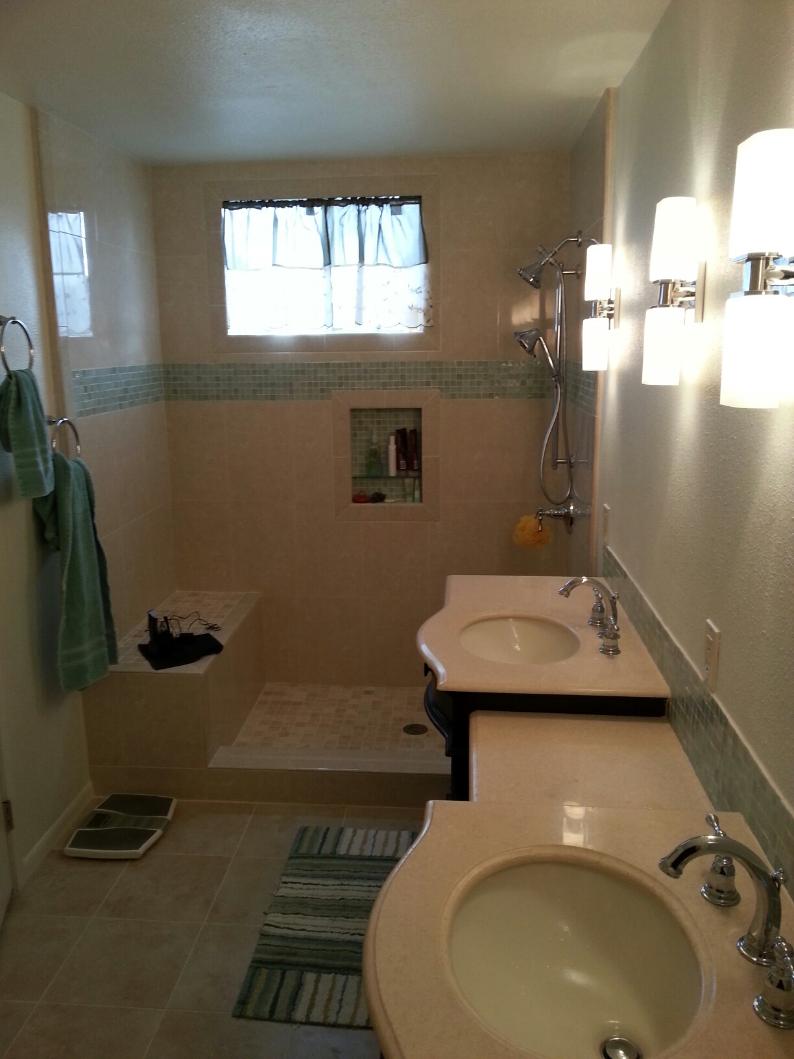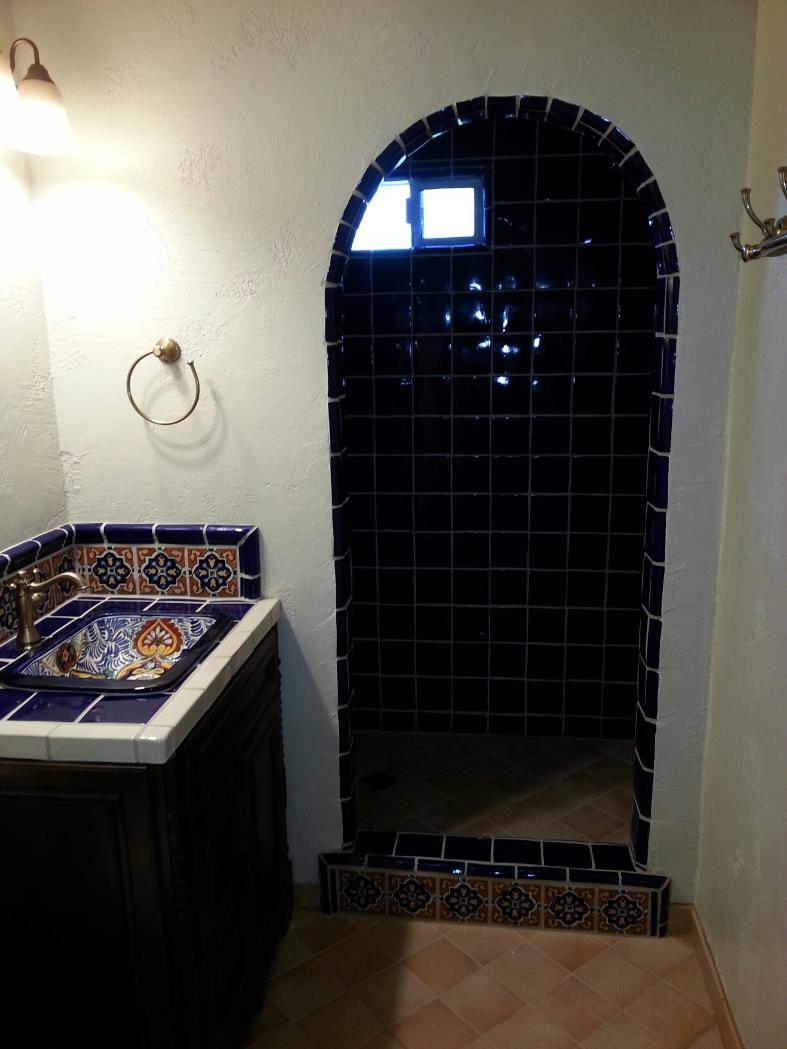 This was a standard three wall tub surround. We removed the tub and vanity,

built this wall and door opening and turned the whole room into a Mediterranean style
masterpiece.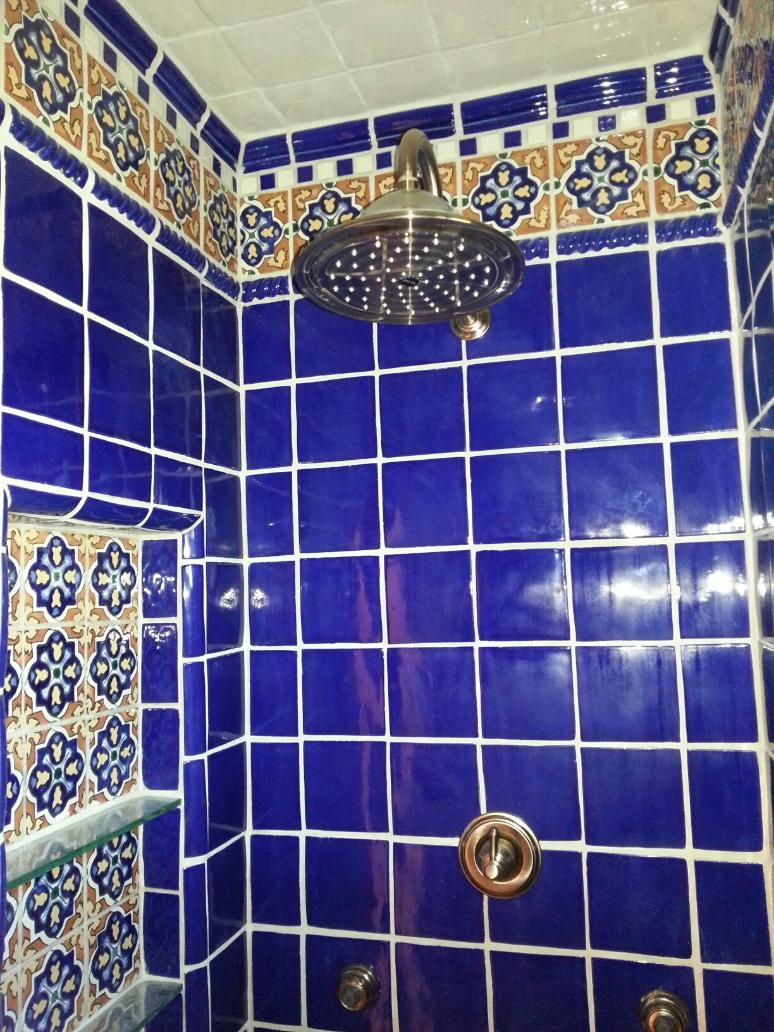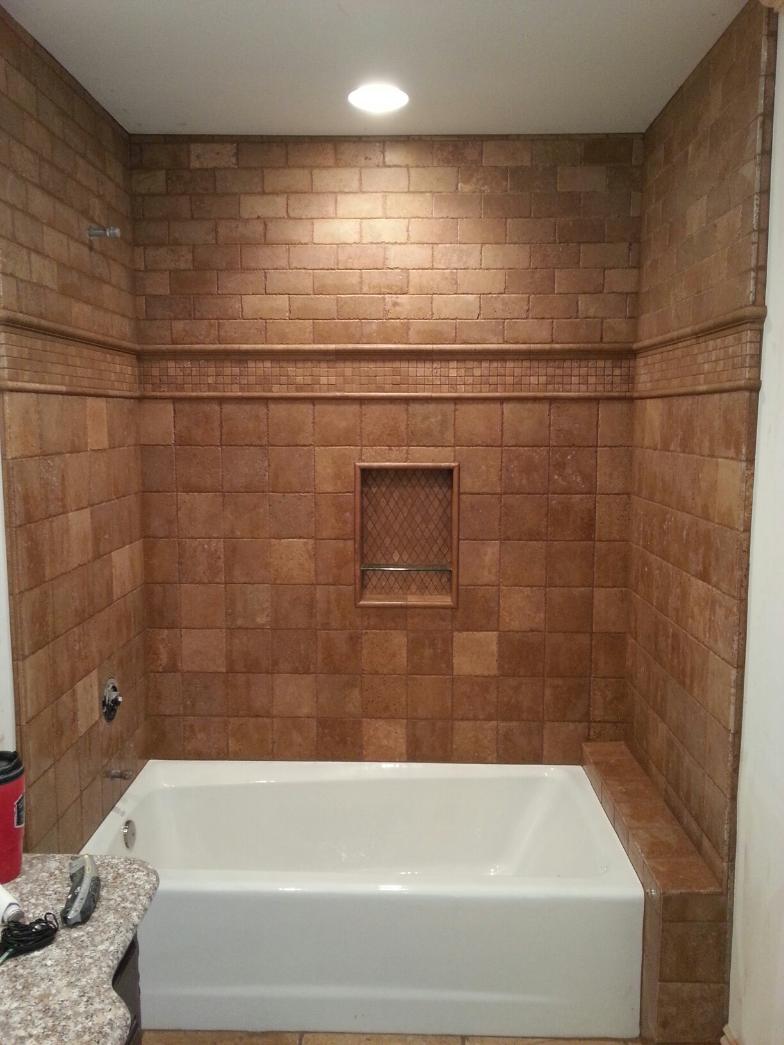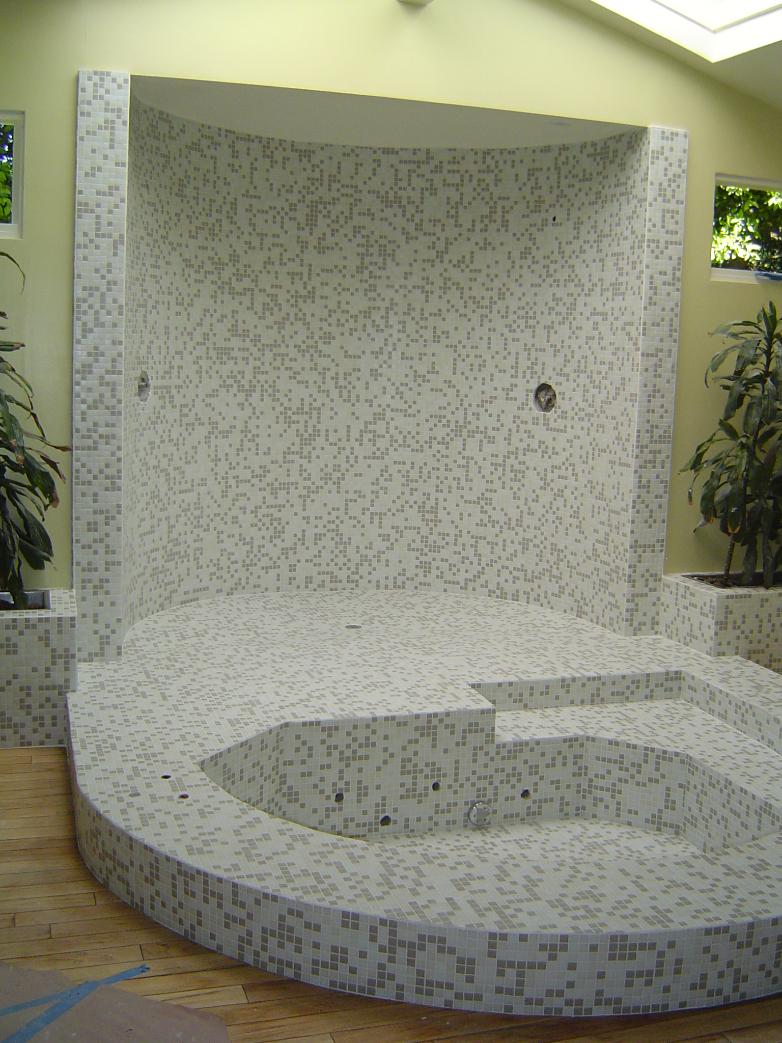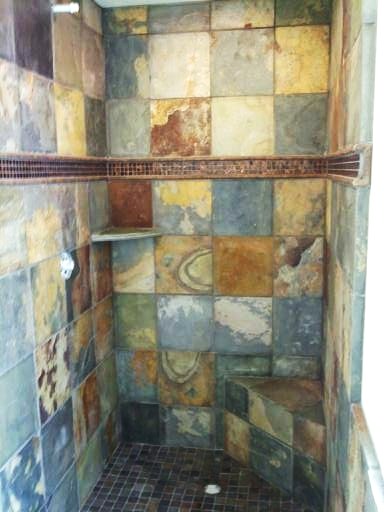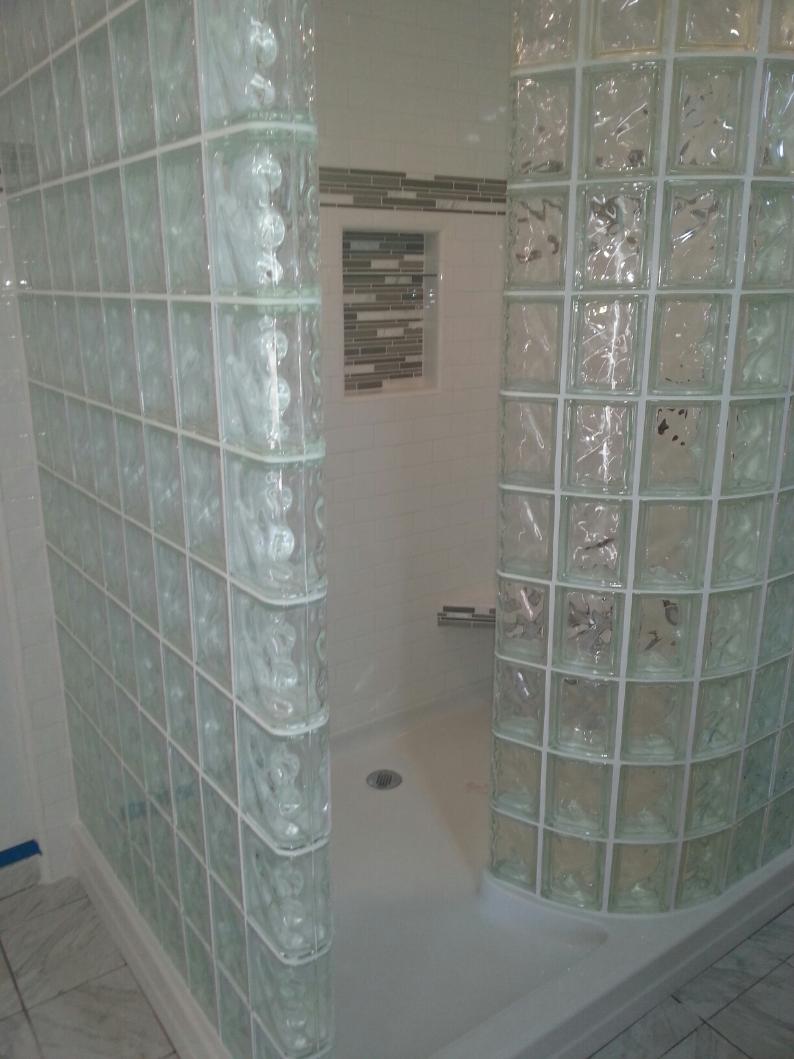 Glass block shower stall.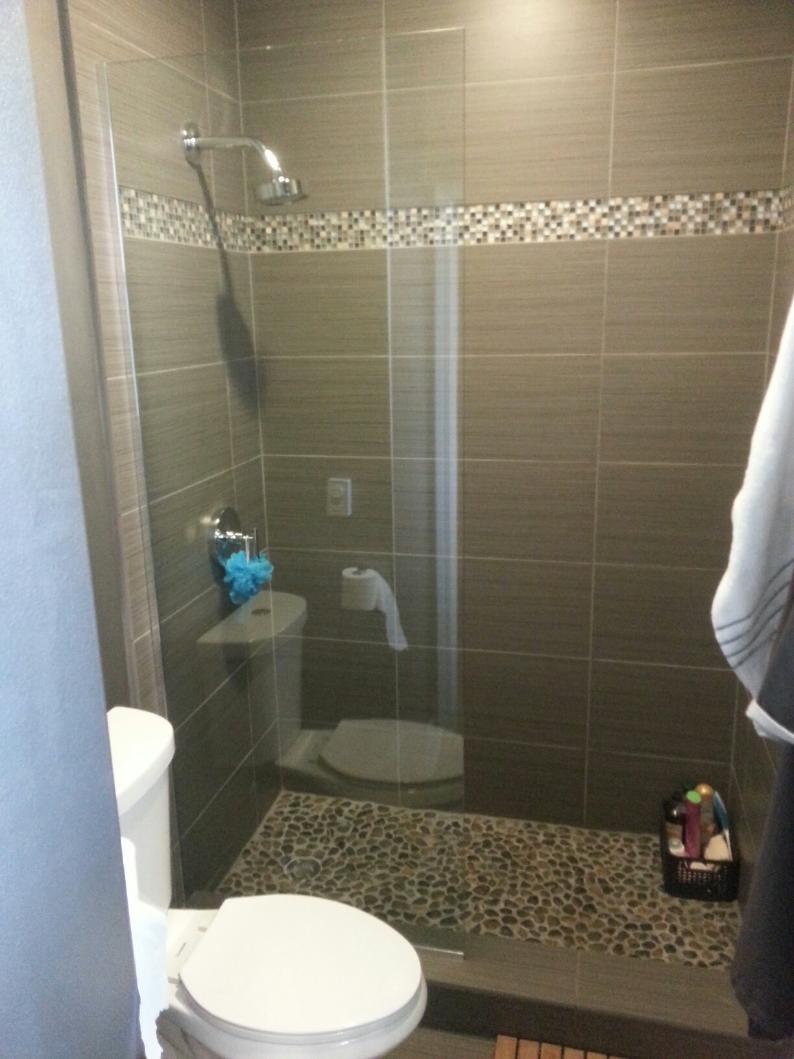 This shower and the vanity area below are another example of complete bathroom remodel...